Your Healthy Beverage Manufacturer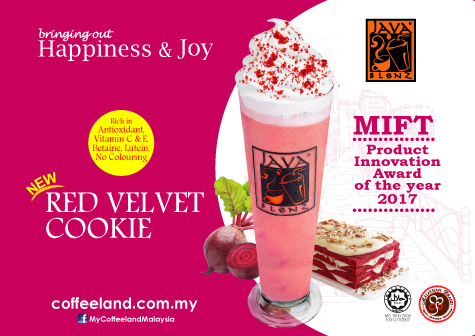 Coffeeland mission statement is to bring out joy and happiness and to become Asia's no. 1 ice blended beverages provider through Operation Excellence…
All great things come from humble beginnings. The same holds true with Coffeeland as it was originated during the early years of 1998 with just one coffee product and that is the "Ice-Crushed Cappuccino". It may just be a single product but it was considered popular then in various cafes and restaurants.
Flavoring to match your Menu
Coffeeland has a proven track record in growing our customers' coffee sales. Join our family.

Customer Service
Coffeeland Sdn Bhd
+603.8065 2335
info@coffeeland.com.my
No 42,42-1,42-2, Jalan Puteri 5/5,
Bandar Puteri Puchong, 47100
Selangor, Malaysia
www.facebook.com/MyCoffeelandMalaysia
Accredited by