Vision

Mission
i. Our Staffs : We are not here to use money to buy your time and skills. We are here to develop a partnership with you in growing & learning together. Leverage on our Leadership & Vision to achieve your purpose & success together.
ii. Our Customers : We provide you our values through I.C.Q in gaining excellence competitive edge in this Industry.We see that your success will be our success.
iii. Our Consumers : Allow us to bring out the Joy & Happiness at everytime you enjoy our Brands of products. Assuring you our promise in I.C.Q.
iv. Our Suppliers : We are here to develop a long term relationship with you. Providing each the opportunity in working together in an ethical business platform
v. Our Competitors : We do not believe in RED ocean. We acknowledge your strength. Let's work together in building the market and economy with integrity and respect. Let's build a better nation together.
vi. Our Society : From you we gain, and to you we give. We shall do our part in being social responsibility. Reaching out to those who in need.
vii. Our Government : You are the pillar of our nation. Let's form a Corruption Free Nation. With your support we shall make it possible.
Our Believe & Principle
A Corruption Free Company
Our Values : I.C.Q
Innovation
Is our strength. Not only being innovative in products development, innovation take place everywhere , at all departments. Being innovative to handle and solve problems and challengers. Being innovative in marketing and sales strategies and approaches and being innovative in our daily operations.
Commitment
Is our effort. Commitment comes from 2 ways and commitment effort will be synergized when 2 parties provides their 100% . Coffeeland commitment is to our staffs, customers, suppliers, society, environment and nation.
Quality
Is our promise. Coffeeland emphasis Quality on our brands and products, our people and service , on our works and deliverables.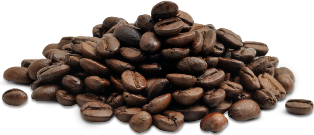 Customer Service
Coffeeland Sdn Bhd
+603.8065 2335
info@coffeeland.com.my
No 42,42-1,42-2, Jalan Puteri 5/5,
Bandar Puteri Puchong, 47100
Selangor, Malaysia
www.facebook.com/MyCoffeelandMalaysia
Accredited by