Our History
Coffeeland Sdn Bhd, a leading manufacturing company of Premium Ice-Blended Coffee and Beverage solution in Asia. Our factory is Halal, HACCP and ISO22000 certified. We have been in the industry for the past 17 years and our vision is "Bringing out Joy and Happiness". Having won numerous awards and recognition throughout the years, Coffeeland has dedicated its growth and success to contribution of our innovative development team and continuous support from our valued customers.
With passion for innovation and excellence, our product line has increased to sixty (60) gourmet flavors, ranging from coffee to non-coffee products. Our brands comprises of Java Blenz®, Tropicaland®, Teazane® and Coffeeland. Our products are popular choice among the young and matured generation of beverage lovers, serving across the HORECA industry and export market worldwide. Besides the beverages, our companies also provide café total solution ranging from our core product itself until the equipment such as coffee machine, commercial blender and accessories.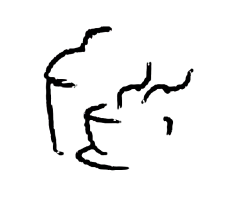 Coffeeland highlights are the following stressing on the quality of the service and of the beverage products that we offer:
•We are the leading manufacturer of Premium Pre-Mix beverages and Smoothies of Coffee and non-coffee products.
•We provide comprehensive and full café solutions including agents and customers training, beverage recipes, coffee machines and equipment, marketing support and strategies.
Owing to our strong partnership with international companies, Coffeeland is currently gearing towards creating new market segments through partnership with distributors based on good business integrity and ethical practice. Kindly visit us at our show room and have a cup of Ice Blended Java Blenz. It's simply irresistible.

CEO Message
All great things come from humble beginnings. The same holds true with Coffeeland as it was originated during the early years of 1998 with just one coffee product and that is the "Ice-Crushed Cappuccino". It may just be a single product but it was considered popular then in various cafes and restaurants.
With the advent of the innovations introduced in food and beverages, particularly in the coffee industry, a market foresight has already been established by Coffeeland stressing our need to create various types of gourmet ice blended coffee to particularly suit to the taste and preference of our wide gamut of the non-coffee lovers.
Adhering to the vision of the Coffeeland, it ensures that it bringing out Joy & Happiness to everyone and to be Asia's Number 1 in distribution of Premium Ice Blended Pre-Mix Beverage Solution through Excellence Operation system. Coffeeland principle "Being a Corruption Free company."
Being marketing oriented and operational focus, Coffeeland able to produce new brands of beverages that are specifically blended with ice. They are now known as the leading Ice Blended products in the industry of gourmet coffee. Coffeeland factory is Jakim – HALAL, HACCP and ISO22000 accredited.
It just keeps getting better soon after! Our passion in producing the best flavored gourmet coffee as well as non coffee beverages skyrocketed in the market environment which has been highly preferred by their clients and customers around the world. Coffeeland now have various types of beverage products. Each has its own taste and kick that is highly unique from the other.
Leverage on the field of F&B industry is what we strive for by providing proper training and education for our employees on how to perfect our very own ice-blended beverages. Furthermore, Coffeeland continually offer top notch business opportunities in providing beverage solutions for our local agents and overseas distributors.

Customer Service
Coffeeland Sdn Bhd
+603.8065 2335
info@coffeeland.com.my
No 42,42-1,42-2, Jalan Puteri 5/5,
Bandar Puteri Puchong, 47100
Selangor, Malaysia
www.facebook.com/MyCoffeelandMalaysia
Accredited by